3 Tips for First-Time Long Island Firearms Buyers
When if you're looking for Long Island gun shops, you'll find that there are several options to choose from; however, there's only one that the residents of Nassau and Suffolk County can rely on to meet all of their Long Island firearms needs: Dark Storm Industries. Since 2012, this Long Island gunsmith has been supplying and manufacturing a full range of the highest quality products; from pistols to rifles, and from parts to Long Island ammo, Dark Storm Industries truly is your one-stop firearm shop! If you're looking for a shooting range Long Island, they've got that covered, too! No matter what it is that you're looking for, the experts at Dark Storm will make sure you find it.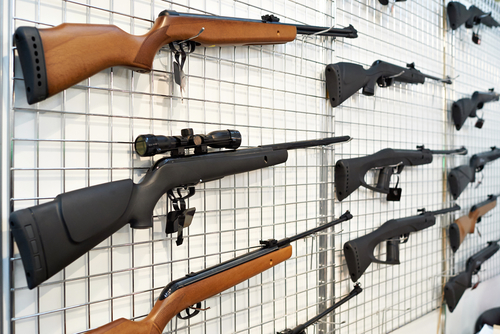 There's been an uptick in the amount of concealed-carry permit means that there are a plenty of first-time firearms buyer. While carrying a concealed weapon will certainly make you feel more secure, if you've never been into a Long Island gun store before, the idea of trying out and purchasing a new gun can be a bit intimidating. There are so many different options to choose from and a variety of factors that you need to take into consideration before you buy a firearm.
In order to ensure that you are making the right choice and investing your money wisely, here's a look at some tips that will make your first time buying a gun a success.
Do Your Research
Before you even step foot inside a gun shop, make sure you do some serious research. Concealed carrying is a big responsibility and you want to make sure that you know as much as you can about it; including the type of gun you should use. While you don't have to know exactly what model firearm you want when you start shopping, it's a good idea to know what type of firearm you're looking for, be it a pistol, a shotgun, a rifle, or a DSI.
If you have basic knowledge of the type of gun you want, a reputable Long Island gunsmith will be able to help you find a reliable model that will suit your needs (and your budget).
Choose a Gun You're Comfortable With
There are so many different types of guns that work well for concealed carry; however, every gun, just like every shooter, is unique. They have different weights, features, and profiles. When it comes to using a gun, comfort is extremely important. In fact, experts will tell you that comfort is one of the most important elements of safe and responsible gun use. It makes sense, too; if you aren't completely comfortable with the firearm, there's a good chance that something could go awry.
When you're shopping, the best bet is to purchase from a shop that has a shooting range. You'll have the chance to shoot the weapon in a safe environment, which will truly give you a feel for the gun so you can determine whether or not you are comfortable with it.
Choose a Reputable Supplier
You can buy guns virtually anywhere; there are dozens of physical stores and online shops. Unfortunately, however, not every supplier is reputable. They might have a select inventory, or they may have shady practice. You want to choose a store that has a long-standing history of excellence, that carries the products you're looking for, and that is operated by professionals that are truly knowledgeable about guns.
The store you purchase your gun from is very important; especially for first-time buyers that aren't well-versed in firearms. Do some digging. Ask people that you know if there's a Long Island gun shop they would recommend, and if so, why. Find out about the history of the store and its owners before you commit. When you're in the shop, if anything feels "off", turn around and keep looking. You should feel comfortable with and have confidence in the shop you are buying from.
Summing It Up
If you're about to buy your first gun ever, you want to be sure that you are making the best decision possible. A firearm is a major responsibility and a big investment; therefore, it's important to prepare yourself for the adventure of firearm shopping.
First-time buyers on Long Island trust Dark Storm Industries for all of their gun needs. They'll gladly help you find exactly what you're looking for and provide you with proper training so you can hone your skills. To learn more about Dark Storm Industries, visit them on the web at Dark-Storm.com or dial 800-963-7700. A friendly associate will be more than happy to assist you.