Find the Perfect Gift at Your Local Long Island Gun Store
Are you in need of Long Island firearms? If so, look no further than Dark Storm Industries, a premier Long Island gun store. Since 2012, this Long Island gunsmith has been meeting the firearm needs for the resident of Nassau and Suffolk Counties. Offering a wide selection of the highest quality guns and Long Island ammo, their knowledgeable and friendly associates will ensure that you are well-protected.
Are you looking for the perfect gift for that special someone in your life? Tired of giving the same old, same old, but not sure what to get? Maybe it's time to think outside the box and give the gift of protection with a firearm.
We live in tumultuous times. While we try to think the best about everyone, the truth is, there are a lot of people out there who have bad intentions. Every time you turn on the news, you hear about another break in, robbery, hate crime, and so many other horrible acts. Imagine if someone that you care about was put in a harmful situation? Would they be able to protect themselves? By giving your loved one a gun, you – and he or she – will have peace of mind knowing that they are armed and ready to defend themselves, if needed.
Dark Storm Industries: Your One-Stop Long Island Gun Shop
Whether you're getting that special someone his or her first firearm, or your loved one already owns a gun and you want to upgrade it, you'll want to head to a reputable gun store. There are plenty of Long Island gun shops, but if you're looking for the best, you're going to want to head to Dark Storm.
For nearly a decade, the experts at Dark Storm Industries have been supplying Long Islanders with the highest quality firearms and accessories. From guns to ammo, from tactical gear to apparel – and even lessons at their shooting range Long Island – you'll find everything you could possibly need at Dark Storm.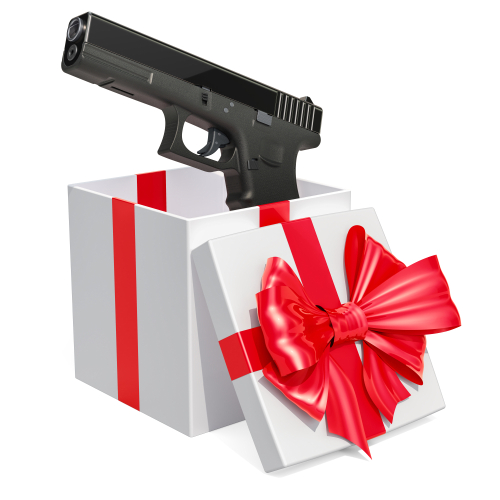 Here's a sampling of the items you'll find at this leading gun supplier:
Rifles. Dark Storm offers a full selection of rifles, magazines, and accessories, such as AK/ Saiga Rifles, Armalite, Auto Ordnance, Desert Tech, .22LR magazines, Bolt Action magazines, 10 / 22 accessories, and Remington accessories.
DSI. Options include DS-15 Typhoon, DS-15 Hailstorm, DS-9 MOE, DS-9 Lightning, DS-10 MOE, DS-10 Hunter, and DS-1o Hunter.
Shotguns. Choose from Benelli, Keltec, Mossberg, and Remington, and find all of the shotgun accessories you need.
Pistols. You'll also find a full-range of pistols, including Browning, Beretta, Bersa, Colt, Beretta LE, Glock LE, Smith & Wesson LE, and Springfield LE, as well as magazines, holsters, and other accessories.
Parts. If you're looking to upgrade an existing firearm, you'll find the parts you need at Dark Storm, including complete uppers, partial uppers, barrels, for AR-15s and AR-10s, free float rails, drop in rails, charging handles, buffers, and buffer springs.
Apparel. Dark Storm also offers a full-line of apparel, including T-shirts, hoodies, jackets, hats, and sunglasses.
Novelty gifts. Find American flag, Don't Tread On Me, and Come and Take it flags and patches; among other awesome novelty gifts.
Ammo. Make sure that your loved one's firearm is fully stocked and ready to go with the right ammo. Dark Storm offers ammo for all types of rifle, pistols, and shotguns.
Shooting range training and memberships. Dark Storm Industries also has a fully-equipped shooting range. Your loved one can learn how to properly operate, control, and maintain a firearm with training lessons, or buy a membership so that he or she can shoot in a safe and secure environment whenever they want to.
These are just some of the awesome gift ideas that you'll find at Dark Storm Industries. To find out more about this leading Long Island gun store and all of the incredible products they offer and services they provide, give them a call, visit them online, or stop on by. Dial 800-963-7700 or visit them on the web at Dark-Storm.com. You're sure to find a gift that your loved one will truly appreciate Dark Storm Industries.