Long Island Gun Shops: Meeting All of Your Firearm Supply Needs
If you live in Nassau or Suffolk County and you're looking for a firearm supplier, you'll find that there are a lot of Long Island gun shops to choose from. While you could stop into any store and maybe find what you're looking for, if you want to be sure that you can get exactly what you need, then there's only one place you're going to want to go: Dark Storm Industries. Hailed as one of the best Long Island firearms suppliers, Dark Storm Industries has everything you could possibly need, from pistols to ammo, from accessories to optics – and anything else you can imagine (and more!), no wonder why they're the leading Long Island gun store!
About Dark Storm Industries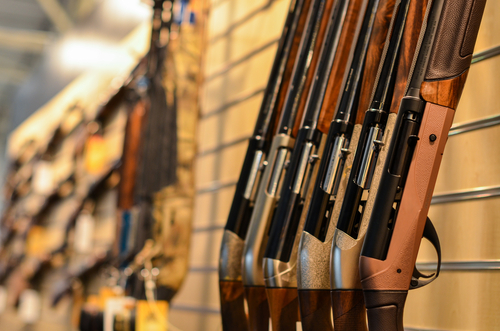 The founders of Dark Storm Industries, Ed and Peter, were frustrated with the limited supply of Long Island firearms. As gun enthusiasts, they struggled to find the parts that they needed for AR style rifles at local gun dealers. Despite trying to find the supplies they needed online, they found that it was virtually impossible; the website were poorly designed and difficult to navigate, and even when they could find what they needed, the dealer would be out of stock.
It was their frustration that led Ed and Peter to open Dark Storm Industries. They really saw that there was a need for a high-quality supplier on Long Island, and in 2012, they decided to make that happen.
While their store specifically caters to the AR modern sporting rifles, they offer a full-line of firearm products and services. Once they started their business, they quickly became one of the leading manufacturers and retailers of everything related to firearms. Their knowledge is extensive, their craftsmanship is superior, and their passion is inspiring. As soon as you step foot inside Dark Storm Industries, you'll quickly see exactly why they are the premier Long Island gun store.
Dark Storm Industries Products and Services
No matter what you're looking for – whether it's a brand new pistol, AR-15, rifle, DSI, parts to upgrade a firearm that you already own, Long Island ammo, or even firearm-themed apparel, you'll find exactly what you're looking for at Dark Storm Industries.
Here's a small sampling of the products and services that this Long Island gunsmith offers:
Benelli shotguns
Keltec shotguns
Remington shotguns
Mossberg shotungs
Henry rifles
Desert Tech rifles
Armalite rifles
DS-14 Hailstorm
DS-15 M4S
DS-9 Typhoon
DS-9 Lightning
Browning pistols
Beretta pistols
Colt pistols
Smith and Wesson LE pistols
Glock LE pistols
All types of optics
Ammo for all type of firearms
A wide-range of apparel and accessories, including T-shirts, hats, sunglasses, stickers, patches, flags, and more
Not only does Dark Storm Industries offer all of these products – and so much more – but if, by chance, you can't find what you're looking for, they'll make it for you! They're a full-service Long Island gunsmith, too! They use highest quality materials and the most advanced techniques to create state-of-the-art, reliable firearms that you can count on.
Whether you've never fired a gun before, you're looking to hone your shooting skills, or you need to take licensing classes, head to Dark Storm Industries. They offer a full shooting range where you can practice your skills, take classes lead by experienced and knowledgeable instructors, or just blow off some steam. If you don't have your own gun or you're thinking about buying a new one and want to try it out before you do, they also offer rentals that you can use for a session on their shooting range!
As you can see, Dark Storm Industries truly is your one stop firearm supply shop. When it comes to your guns, ammo, accessories, and training, don't bother with the rest; come to the best gun shop on Long Island! To find out more about Dark Storm Industries, give them a call, drop them a line, or stop on by! A friendly and knowledgeable associate will be more than happy to assist you and ensure that all of your needs are met. Call 800.963.7700, send an inquiry to info@dark-storm.com, or visit Dark-Storm.com.