Range Construction Blog
NOW OPEN
UPDATE 12-6-2016
Substantial completion, pending inspections.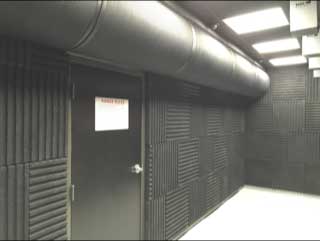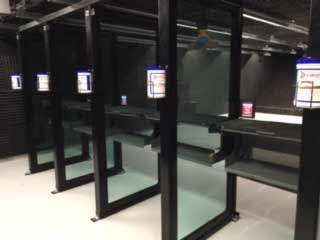 UPDATE 12-1-2016
Control systems installed and programmed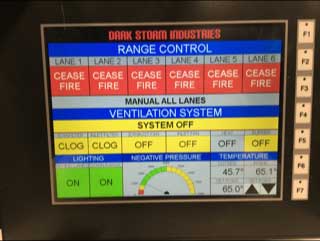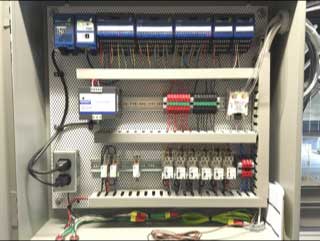 UPDATE 11-20-2016
Internal ducts and diffuser for heating / ventilation units installed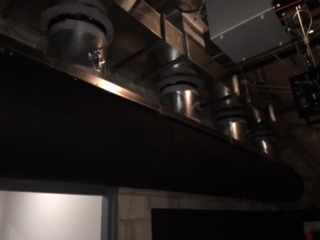 UPDATE 11-7-2016
Rooftop heating / ventilation units installed on the roof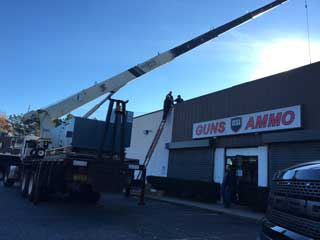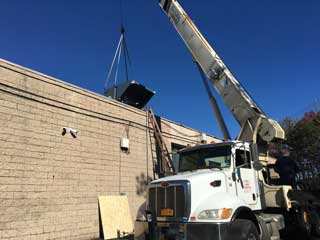 UPDATE 10-30-2016
The interior range fit out is nearly complete.
The angled backstop with 10 tons of rubber chip is installed.
The safety ceiling and safety baffles are installed.
The bullet resistant lane dividers and double shelves are installed
The target travelers are hung and pending controls and testing
The rubber panels for noise reduction and ricochet protection are being installed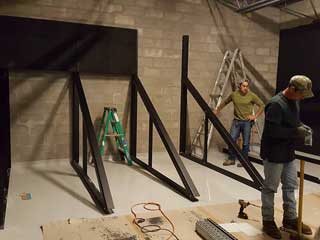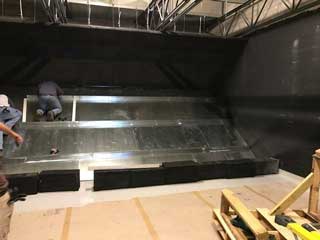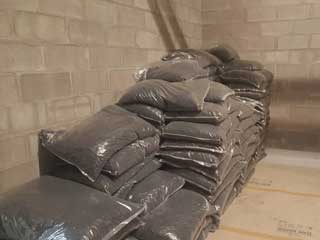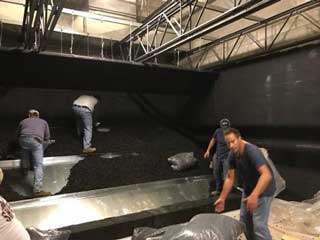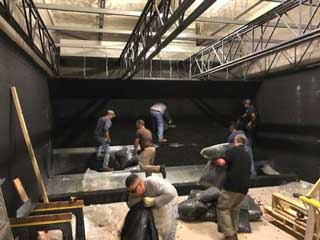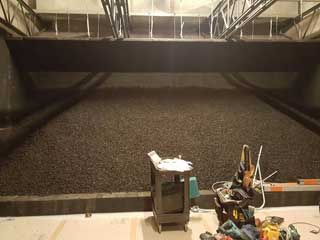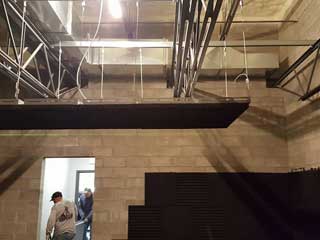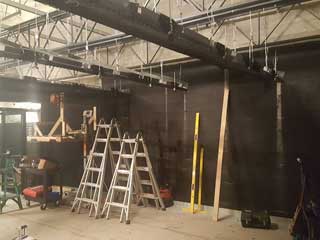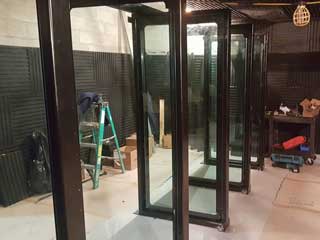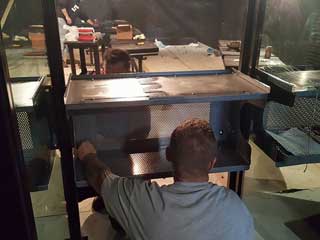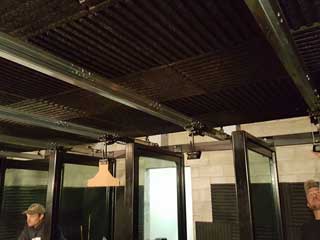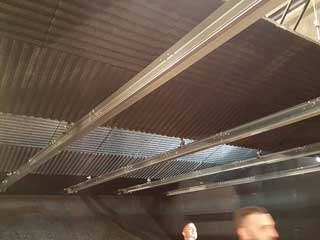 UPDATE 10-20-2016
The ventilation system duct work is being delivered and installed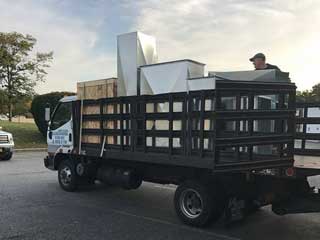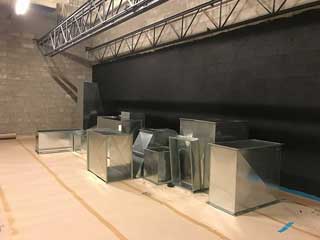 UPDATE 10-10-2016
Three coat epoxy / urethane floor now complete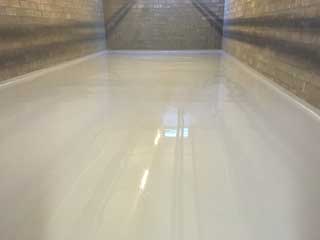 UPDATE 10-3-2016
Spray foam insulation for air seal and noise reduction installed.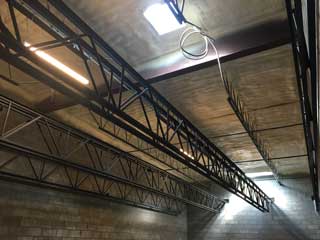 UPDATE 9-27-2016
Roof cut and curbs installed for both exhaust and make up air systems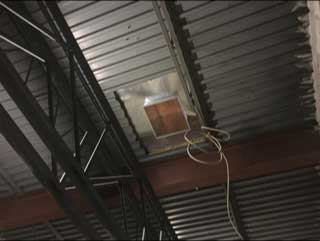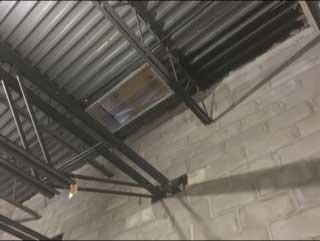 UPDATE 9-20-2016
Rooftop curbs arrived, pending installation

Final HVAC ductwork measurements completed, ductwork in fabrication
UPDATE 9-7-2016
PLC to control HVS (Heating & Ventilation System) as well as lane timing, target travelers and lighting has arrived and is being programmed.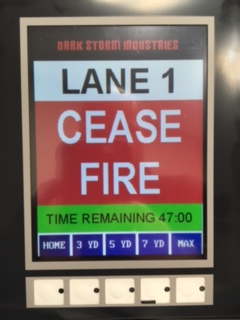 UPDATE 8-22-2016
Construction Permit approved and issued by Town

Heating and Ventilation Equipment ordered

Backstop, ceiling baffles and dividers ordered and in fabrication
UPDATE 8-20-2016
Range Systems has completed the interior fabrication drawings for the baffles, dividers and backstop. They are being reviewed, commented on and should be released to fabrication shortly.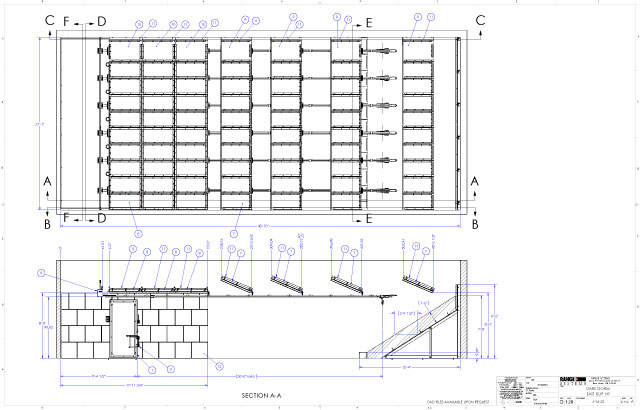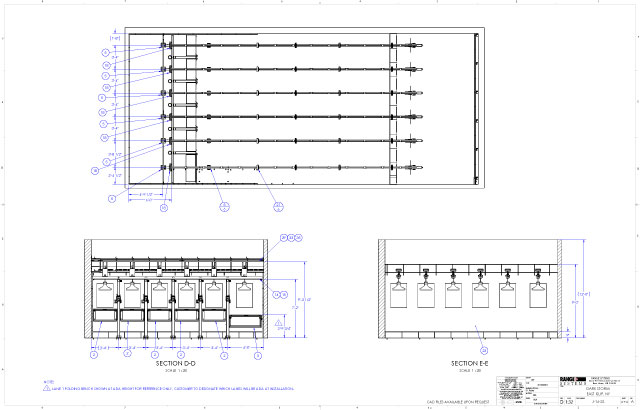 UPDATE 7-27-2016
Range construction permit has been issued!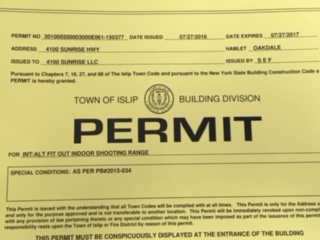 UPDATE 4-13-2016
Kick off meeting with Town Building Department Completed

Architect and Mechanical Engineer hired and design process started

Preliminary drawings are expected early May

Range System selected as backstop and baffle supplied

All Seasons selected as HVAC contractor

Reviewing optinos for custom glass lane dividers
UPDATE 11-28-2015
The range walls are 100% complete and the ceiling baffle steel supports are now rigged to their final home.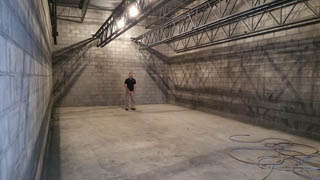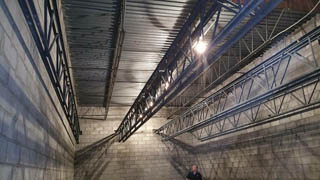 UPDATE 11-24-2015
The range walls are nearly complete. The steel bar joists that will support the ceiling baffles have arrived and are waiting for final placement.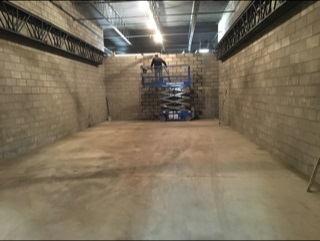 UPDATE 11-20-2015
Range walls are under construction. Over 2000 cement blocks need to be installed.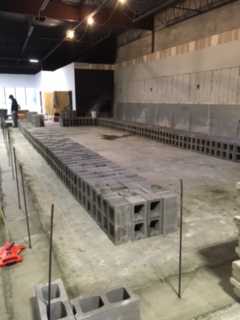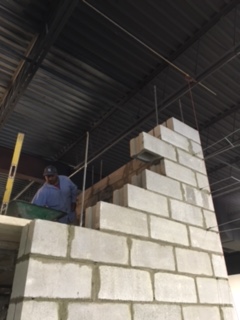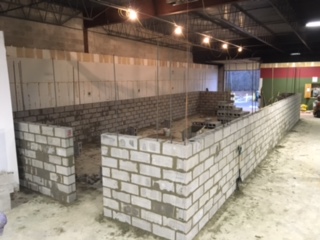 UPDATE 11-18-2015
Concrete footing is poured. The first of many deliveries of block is justed arrived.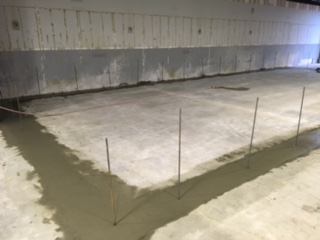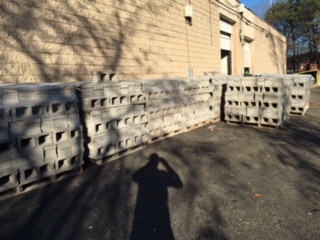 UPDATE 11-5-2015
Excavation of the footing is complete, rebar is installed, just waiting for the concrete.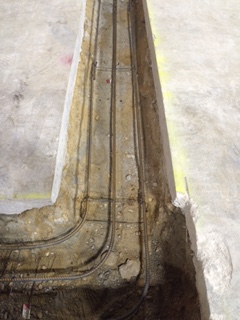 UPDATE 10-31-2015
Demolition is underway! The concrete floor is being cut and removed to allow for the installation of the concrete footing that will support the range walls.